Day care centers are an integral part of any community. Parents, who are too busy working on the weekdays, can drop of their kids in the center to be watched and cared for while they are gone. Yes, day care centers do exude a safe haven atmosphere for children and toddlers, but this does not mean that it can withstand every single situation. Disasters such as floods, fires, and storms, can easily rip the building apart, or create an inhabitable space for the kids. In desperate times like these, you need to be aided by a team of professionals, who can help rebuild your day care center from the ground up. Luckily, we, at LMS Restoration, are here to help.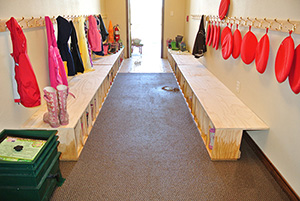 Since the year 1997, we have understood the various dangers that come with primary and secondary damage. Albeit, seeing the event with your own eyes is terrifying, but ignoring the aftermath the disaster has created can put you in all sorts of trouble. Soot and smoke riddled items can occur after fires, whilst mold and mildew, and wood rotting, is produced after floods. Exposing children to the harmful and toxic chemicals found in these components can make them gravely ill. Furthermore, without the help of a professional hand, the overall structure of the day care center is compromised due to all the damage it has sustained.
With LMS on the job, not only will your surroundings be safer, but the overall environment will also be healthier. We are on call 24/7 and offer fast, reliable, and excellent service. Depending on the situation at hand, we will address the problem accordingly.
Services We Offer