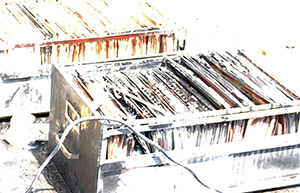 After your home has been hit by a flood or fire, it's important to see if you can salvage your documents as soon as possible.
Materials made of paper can easily grow mold after exposure to water, and if the documents are not immediately removed from the damaged building, soot and smoke can easily seep into the paper's fibers.
Keep Away from Water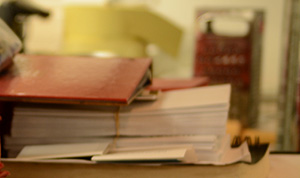 Moisture and humidity are two of paper's worst enemies.
Water damage can continue to destroy the paper, while mold, mildew, and bacteria growth can become a serious health hazard to the team restoring the documents. To prevent further damage, act quickly and transport the books to a safe, dry location.
Document Recovery Solutions
At LMS Restoration, we can use a variety of tools to ensure the safe drying and restoration of your important documents. Our vacuum freeze-drying chamber uses negative pressure to create an effective drying solution for materials. We can restore water-damaged materials quickly, with the back processing time reduced by 30%. Also, because the documents are placed in an airtight chamber with negative vacuum pressure, they can go into a frozen state without re-liquefying. This method is helpful in cases where the documents can be distorted.
Desiccant Air Drying
The now-frozen documents are removed from the airtight chamber and placed on racks and shelves. When desiccant dehumidification is applied, the room's atmosphere is maintained at 20°C, with humidity at a steady 12%. By manipulating the vapor pressures, we can have dry air in a continuous cycle.
The constantly circulating dry air removes moisture from the documents. How long this process can take is dependent on the amount of moisture on the documents, as well as the amount of documents to be dried.
Sterilization and Cleaning
When we clean, we completely remove any dirt, grime, and fungi spores that may be in the paper fibers. Our cleaning staff uses sponges and scrub pads to clean documents, avoiding liquids that may reactivate moisture.
In cases with mold spores, we have the High Efficiency Particulate Air (HEPA) vacuum systems for this task. If your documents have been exposed to black water, there is still hope – we can treat your documents with gamma irradiation. This treatment leaves no remaining chemical residue on your documents.