Smoke Odor Removal Services in Texas & Oklahoma
A fire is one of the scariest and most devastating things that can happen to your property. Every year, houses and business structures catch fires in the states of Texas and Oklahoma for a variety of reasons. The luckier ones end up with partial damage to property. In more severe cases, hundreds of thousands of dollars go up in smoke and human lives are lost.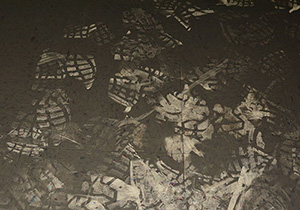 As dangerous as a fire is while it rages on, it can be equally damaging to property and the health of your loved ones long after the last embers have been extinguished. The smoke that's produced in massive plumes during a fire spreads soot and caustic substances on every surface it touches. Over time, these chemicals and particles not only emit a burnt smell that doesn't go away, they also react chemically with wood and metals. These chemical reactions cause a wide array of additional damage to property that your insurance policy may or may not cover.
To get smoke and all its traces out of your property for good, you'll need help from a professional fire damage restoration service. LMS Restoration is exactly that kind of service provider and we've been doing it for more than 15 years. We have the knowledge, experience and tools to render quick, effective and practical smoke odor removal services in your Texas/Oklahoma residence or place of business.
What Smoke Damage Puts at Risk after a Fire
Smoke causes damage to the following things inside a structure if its remnants are not completely removed by a professional fire damage restoration service:
Woodwork – The caustic chemicals in smoke can eat away at wood, causing it to discolor, peel or chip over long stretches of time.
Contact us for a
FREE

Estimate
---
Metalwork – Caustic substances often trigger corrosion on metals, making them rust much faster than they should. Smoke's caustic particles become especially potent when moistened.
Electronics – Gadgets and appliances have circuit boards that are particularly sensitive to acidic and corrosive substances. If smoke gets inside your TVs, computers and stereos, you could be looking at hardware failure over time.
Artwork – Painted art is particularly susceptible to smoke damage because canvas and paint tends to suffer from discoloration when smoke and soot react with them chemically.
Human health – Respiratory issues, skin irritations and allergic reactions are common reactions to prolonged smoke residue exposure. To people who experienced dangerous fires up close, the smell of smoke can cause extended emotional and psychological stress.
To make sure that fire doesn't do more damage than it already has, give LMS Restoration a call today. We'll schedule a free inspection and cost estimation right at your Texas or Oklahoma property. You can also leave a message in our Contact Us page for general inquiries.