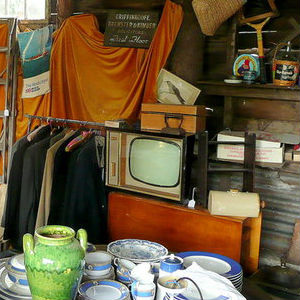 Moving items from one area to another can be such a hassle, especially if your property has been hit by powerful disasters. During times with strong winds, fires, and storms there is a great chance that various belongings (that don't necessarily have to be yours) fall into your yard or, get caught up by the hungry flames. After the damage has been done, you are left with a pile of junk that can no longer be used and may now be invaluable. Most property owners will resort to simply throwing them into the garbage, but at LMS Restoration we know better.
Improperly disposing these kinds of items is not only unhygienic, but it is also harmful to your health. Your garbage cans are not suited to carry all the weight of the junk. If you keep piling the clutter outside your yard, it will only accumulate in that area – garnering all your efforts as futile. Handling the mess with your bare hands is also dangerous because you are only one injury away from acquiring a serious infection, and if some of these things have been contaminated (due to the disaster), there is a great possibility that the substances will spread throughout your surroundings, exposing you and your family with deadly and harmful toxins.
Speed, safety, and efficiency drive us to clear your buildings from all the mess, clutter, and debris it has harbored. We believe that property owners, who have been through a serious natural or manmade disaster, should deal with their troubles without any fuss. That is why at LMS Restoration, we are dedicated and ready to remove all the junk out of your space, with our pack out services.