Fire Brand: Learning about Fire Extinguisher Ratings for Your Home in Texas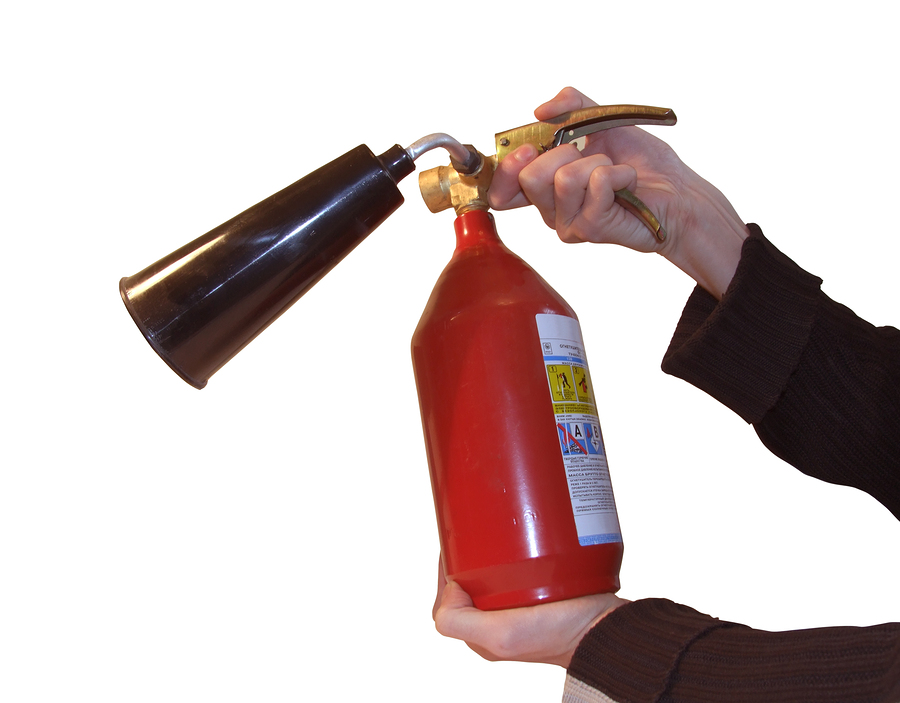 Statistics from the Texas Fire Incident Reporting System (TexFIRS) show that 15,822 residential fires erupted in 2013 alone. Don't let your house in Dallas, TX or in any other part of the Fort Worth area be part of the numbers. Implement a fire safety plan and invest in a fire extinguisher. If you want to understand fire extinguishers, you will need to learn the rating system by reading the label. In this article, LMS Restoration will educate you on fire extinguisher ratings.
First, you need to know that not all fires are made equal. They ignite through different chemical reactions, they are fuelled by different kinds of materials, and they behave differently when faced with a particular kind of extinguishing agent. Cooking fires, for example, tend to suddenly flare up when doused with water. Electric fires cannot be put out with fire extinguishers that use water since electricity will only travel through the stream and shock the user. Reading the ratings sets the fire fighting element of fire extinguishers to your advantage.
Here is what you should know:
A – fire extinguishers with the A rating are especially good at fires fuelled by common dry sources like cloth, paper, and wood. This is mostly suited for areas in your house that are made of wood.
B – fire extinguishers with the B rating can combat fires that are being fuelled by oil, gasoline, and kerosene. This is generally ideal for your car or for your garage.
C – fire extinguishers with the C rating are made to fight fires involving electronics. The chemical extinguishing agents is non-conductive and will effectively snuff out such fires.
D – fire extinguishers with the D rating work against fires involving metal and metal shaving.
K – fire extinguishers with the K rating work well against fires that rise out of very hot cooking oil so they're mainly used for kitchens.
When you're in the market for fire extinguishers, always look for the ones with the Underwriters Laboratories (UL) seal of quality. The UL guarantees the effectiveness of the fire extinguisher and assures that the product is made in the United States.
Knowing this information is crucial in developing your ability to respond to fire emergencies. In case your home or business encounters fire damage, please do not hesitate to get in touch with LMS Restoration at 903-229-4846. We also handle cases involving water damage, help your establishment recover after a disaster through disaster restoration, and perform simple jobs of carpet or air duct cleaning. LMS Restoration is a leader in restoration services in the Dallas, TX area.