When it comes to handling water disasters, LMS has the training, equipment and personnel you need. Our services include everything from sealing off areas to water extraction, dehumidification, furniture and equipment removal, reconditioning, storage and structural corrosion prevention.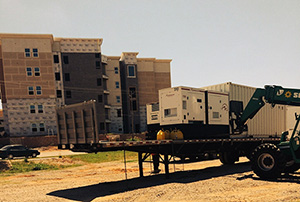 LMS Restoration owns all our equipment and a fleet of transport vehicles, to save you time and money. LMS can get your project up and running instantly without being dependent on rental companies.
Whatever the source of your emergency, whether natural disasters, mechanical or plumbing failures, or secondary water damage after a fire, you will find your relationship with LMS to be seamless, professional and efficient. LMS Restoration treats your emergency competently, from start to finish.
Services LMS provides:
24/7 emergency service
Prompt, accurate cost estimates
Catastrophe management
Rapid response and mobilization
Immediate extraction of water
Dehumidification
Desiccant and low grain refrigerant drying units
Application of anti-microbial products to wet materials to inhibit future mold growth
Cleaning and decontamination of heating and air conditioning systems
Wet document and vital records recovery and restoration
Removal and disposal of wet materials
Pack-out, moving, and storage
Daily monitoring and recording of moisture levels
Demolition / debris removal
IICRC trained and certified technicians
Dustless tile removal
Insulation extraction or insulation removal
Generator rental