Building up your own establishment takes up a lot of resources. You spend a lot of money just to keep your retail outlets up and running, so you do your best to protect your property from any possible damage. Needless to say, not every situation can be avoided, especially if it is created by a natural disaster. No matter what size your store is, it can collapse from extensive water or fire damage.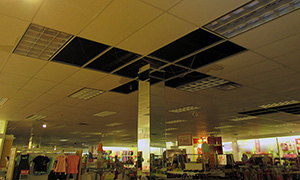 Even if you purchase high-end security systems, fire extinguishers, and the like, they are still not enough to fully protect your property, and after a natural disaster, you will need professional help to rebuild your devastated establishment. This is where we, at LMS Restoration, come in handy!
Give Your Establishment a Second Chance
You may think that there is a simple solution that can get your store back on track without denting your funds, but without proper equipment to fix the damage, you won't be able to revive your establishment. Allow us to take care of your restoration project so we can bring your store back to its glory days without causing further damage.
LMS Restoration offers comprehensive restoration services for commercial properties located in Paris, Texas. Whatever disaster you face, whether it's fire or water damage, we will immediately rush to the scene and properly deal with the situation. If your store happens to go through a disastrous event, it is best that you contact LMS Restoration ASAP.
When your store has been devastated by a disastrous event, accidental or natural, call LMS Restoration at 903-229-4846 so that we can restore your facility the right way.