Owning a hotel is indeed quite a challenge. Because of the many rooms and accommodations that need to be maintained and the volume of people checking in and/or out, plans are made to ensure that the daily operations will run smoothly. However, unexpected events, such as disasters, can cut the steady flow abruptly, and leave the hotel management in a barrage of problems. That is why if your hotel is in need of a quick and reliable restoration service, then look no further than LMS Restoration.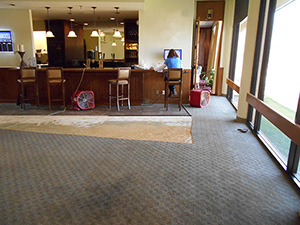 For many years, we have seen residential and commercial properties crumble from the effects of floods, fires, and the like. Albeit, hiring a professional hand is unnecessary for some cases, but for buildings as big and as tall as hotels, it is better to leave the daunting tasks to the experts.
Since the year 1997, we have been proudly serving the people of Paris, Texas, by helping them with all their restoration needs. Armed with the best restoration equipment and methods, it is certain that every corner of your property will be restored to its proper form and function. With our help, your hotels will not have to suffer from further damage, as well as provide a safe and healthy space for your employees and guests.
Restoration Services We Offer
Not all restoration methods work for the same problem. Depending on the situation you are facing, we will address it accordingly.