Home Water Damage Service in Texas and Oklahoma
Flooding is no laughing matter, no matter what the cause. Problems that arise when a room or an entire home gets flooded include not only damaged items and damage to the area itself, but also problems with health issues that can arise from such an event. Flood waters can bring debris that may cause illnesses, and even after the flood waters are removed, the humidity that remains from soaked floors and walls can also be a cause of ailments.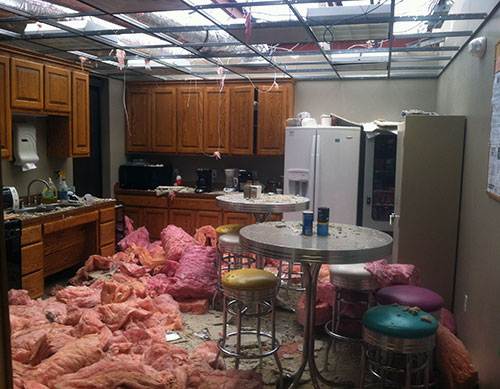 Apart from the illnesses that come with flooding, you will also experience the frustration that comes with the need to clean-up and fix things after the stress of such a calamity. Home water damage can include damage to floors and walls, soaked carpets and rugs, furniture damage, and a whole lot more. And the damage does not end with the removal of the flood waters. If you do not have your home handled by professionals who are experts at water damage restoration, you might find yourself with a home that is growing molds in its walls, dangerously damp electrical wiring, and an infestation of roaches as well as rats due to hidden damp spots.
LMS Restoration has the trained and skilled crew to properly handle home water damage. All the steps that are required to return your home to its old self are taken by our team, and you will find yourself not only with a house that is back to normal, but one that is not hiding any wet spots that can cause both structural as well as health concerns. These steps begin with an assessment of the problem and ends with another assessment to ensure that everything is back to what it should be.
Contact us for a
FREE

Estimate
---
Steps We Undertake to Ensure Proper Home Water Damage Restoration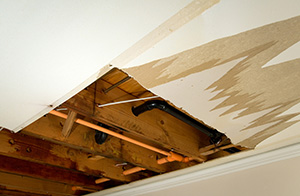 LMS Restoration takes pride in being as meticulous as possible when it comes to your home water damage restoration needs, and this is because we know the dangers that come with flooding and what it leaves behind. To make sure that your home is indeed taken care of the way it should be, we follow this multi-step restoration plan.
First we assess your property to determine the extent of the damage. Next comes the mapping of the damage that has been wrought by the flood, and this is followed by flood containment. Water extraction, dehumidification, and disinfection then follow. During this process, the contents of your home will be moved out and assessed as well for content restoration. The final check of the home and the contents that were taken out for repairs and restoration concludes this list of steps. Of course, if there are still things that need to be taken care of, we continue with the work that is required.
Always Choose LMS Restoration
We, at LMS Restoration, have been serving homes located in the surrounding areas of Paris, Texas, since the year 1997. Our team of trained professionals will only use the best of the best resources and techniques to bring your home back to its pre-damaged state. We offer quality services for both water and fire and smoke damage restoration, and accept projects for both residential and commercial spaces. If you are interested in hiring us, dial: 903-229-4846 or visit our contact page here, and we'll come to the rescue!