Temporary Power Restoration Services in Paris, Texas
During the season of strong storms, it is possible that you will experience a power outage. Once the lights go out, walking inside your property can be very dangerous. Without a clear vision, it is easy to walk into hazardous objects and surfaces. With water possibly entering your home, you can slip and fall – causing you to get injured or run into worse accidents.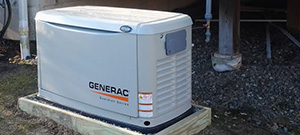 To prepare your property for unexpected power outages, you need to equip your building with temporary power devices, and if you are looking for a reliable temporary power provider in Paris, Texas, contact LMS Restorations.
Temporary power is used in many ways. Concerts, festivals, and construction projects need to have a reliable power source in order to keep running at all times. However, temporary power supplies is best used during emergency power situations.  
The causes of power outages varies. Some of these include:
Lighting
Ice
Wind, tornadoes and hurricanes
Rain and flooding
Animals (e.g. when critters climb on transformers and fuses)
Other types of accidents (e.g. when an electrical post falls down)
There are some cases where you can solve the problem on your own. But when you find yourselves in a dangerous situation, it is best to let the professionals handle it.
Give LMS Restoration a Call Today!
Contact us for a
FREE

Estimate
---
LMS Restoration can help residential and commercial properties in Paris, Texas with their power outage problems. Our temporary power restoration services can prepare your building for any disaster and give you light in the midst of emergency situations. We can also provide your property with temporary power during and after a storm.
When you are facing a difficult situation, and electricity is involved, just remember to let us handle the problem. We are well-trained certified professionals, and we are experts at disaster restoration. If you let us do all the work, you have a greater chance of not getting electrocuted or injured. Please contact us at 903-229-4846 if you are interested in any our services.