LMS RESTORATION AWARDS SCHOLARSHIPS TO THREE LAMAR COUNTY GRADS
Three Lamar County high school seniors have been awarded scholarships for 2015 by the local company LMS Restoration. Those students earning the awards are Katy Wilkins – Prairiland, Kaden Callihan – Paris, and Madison Staggs – North Lamar.
Applicants were considered based on grade performance, extracurricular involvement, and future plans. According to Don Preston, owner of LMS Restoration, "These students' applications stood out due to their strong and committed work ethic, their school and community contributions, and their sincere confidence in achieving future goals."
Kaden is the son of Bryan and Kristi Callihan, ranks first in his class, and plans to attend A&M University in College Station for the Nursing/ CRNA Program. Katy, the daughter of Matt and Becky Wilkins, also ranks first in her class and looks forward to the study of Agribusiness with a minor in Horticulture at Texas A&M University in College Station. Madison is the daughter of Stephanie and Charles Staggs and plans to attend Texas A&M- Commerce followed by Northern Kentucky University to obtain a B.M. in Performance.
LMS Restoration is proud to support and encourage these outstanding young leaders in the Paris community and Lamar County area. Thank you to all of the bright, young students that sent in applications this year. We wish you all the best of luck.
Kaden Callihan- Paris, TX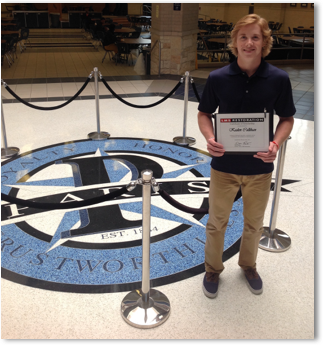 Katy Wilkins- Prairiland, TX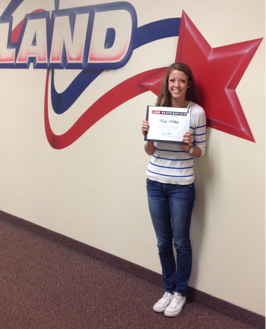 Madison Staggs- North Lamar