Water Extraction Services in Paris, Texas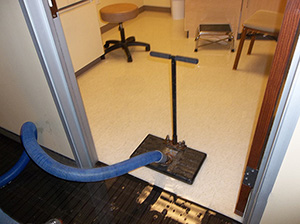 When any water-related disaster hits your property, getting rid of this pesky intruder will be a big problem.vBecause of its fluid characteristic, water can get into anything and remain there for a very long time. Your furniture, appliances, and even your floorboards can soak up huge amounts of liquid. This keeps them damp or moist and will affect your property tremendously. Areas that have retained water can develop into spaces perfect for mold to grow. The strength of your walls will slowly deteriorate, and with liquid mixed with its structure, it will emit foul smelling odors. Living in a home with such conditions will make you sick in no time.  
One might think that water can be expelled by simply mopping and drying the affected area. However, we, at LMS Restoration, would like you to think otherwise. Depending on what room was flooded, it will be difficult to remove the water manually. At times like these, you need something that can remove the liquid fast, and our water extraction equipment is definitely the answer you need.
The Benefits of Professional Water Extraction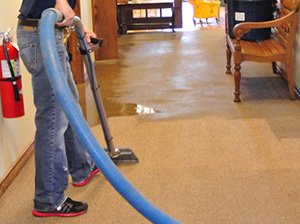 Built to get rid of water from any corner, our water extraction machines work fast and are simple to understand. Once we hook them up, they are able to suck up liquids from any corner. It may be easy to do this task on your own, however, the process of extracting water itself can be quite challenging.
Contact us for a
FREE

Estimate
---
To effectively remove the water from the affected area, you must know when and where to begin. Not to worry, because our professional technicians have been restoring all sorts of properties for many years. And with that much experience under our belts, you know that your home will be in good hands. By professionally getting rid of the liquid, your property will not have to experience negative after effects such as mold, structural weakening, and foul smelling odors.
For more disaster restoration services, contact LMS Restoration by dialing: 903-229-4846. You may also visit our contact page here if you have any more questions and inquiries. All of our services are available to properties located in the surrounding areas of Paris, Texas.